Thank you to all our customers who are still discovering we are gone.
Bicycle Workshop has closed down permanently, I am now using the online shop to sell off any remaining stock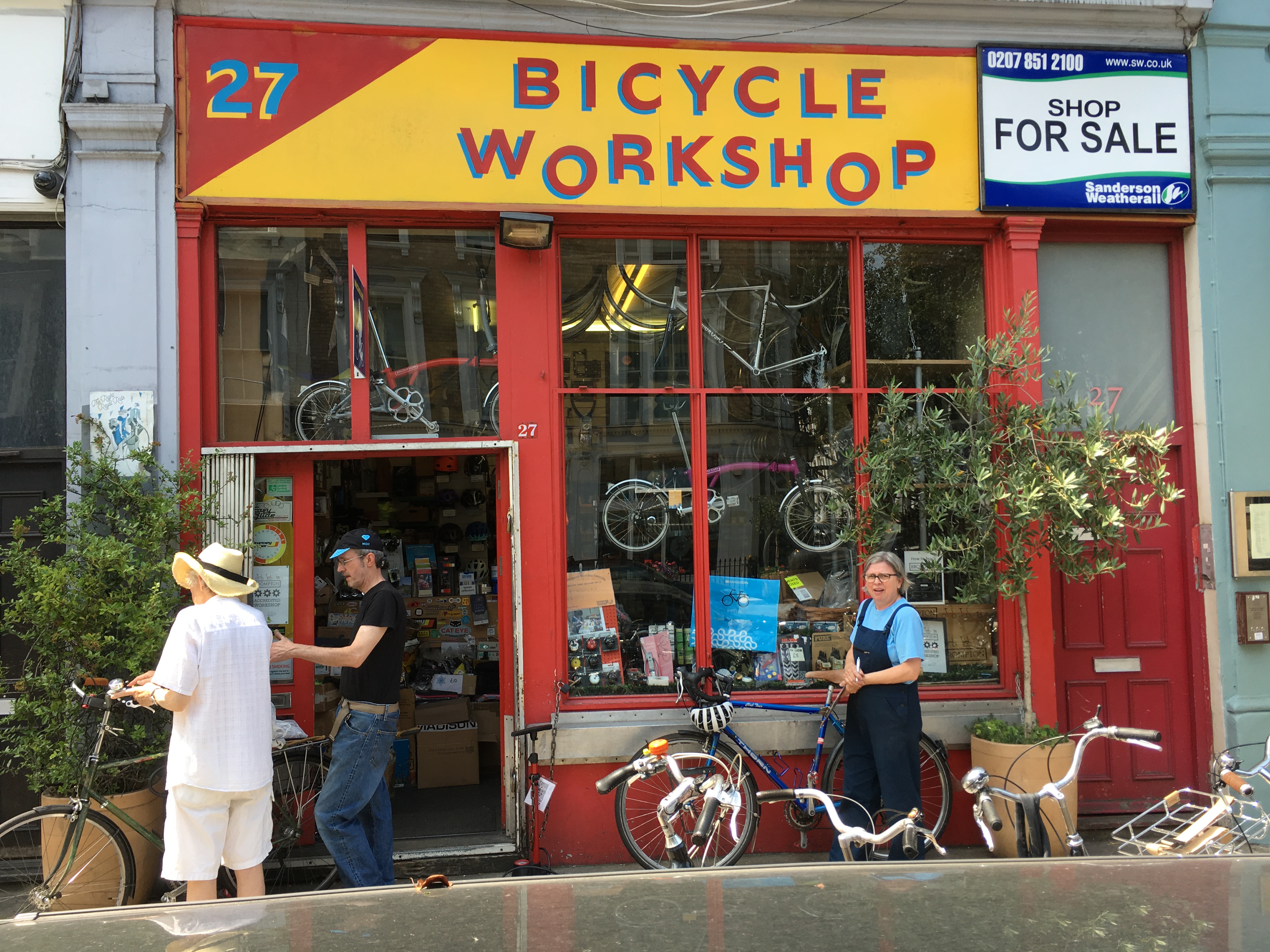 We stopped doing repairs in July 2017 and shut the doors in August 2017.
Mike decided which lucky shop he will work for. He is working for Hub Custom Bikes (formerly HalfPipe) in Golborne Road.
I (Ninon) will be taking semi-retirement working in various places part-time and also repairing hub gears and dynamo light systems in my own workshop. While I set that up I will also be sorting out things from the shop. I still have a bit of stock from the shop that is available, I am sorting it out so orders may take a little longer to send out. I can be contacted on 07410699297.
This website and email will be up for a little bit longer.
Thank you to all our customers for the very many years of support.
bicycle workshop News
Special reduced prices
**UPDATED I have just reduced the price on all my remaining stock of Brooks grips and bar tape. There will be no more here at any price when they are gone. They are new old stock (the shop has been closed for over 18 months). So get your order in! I will ship outside the UK by special arrangement.
Published Thursday 4 July 2019, Updated Thursday 4 July 2019
current situation
This website is now a way for me to clear some of the stock. It is still working and I check every few days for any orders. If you have an urgent request or want to check availability please text or phone as I have to go to the storage to access stock. Ninon 07410699297
Repairs / Service
Bicycle repairs can be done at Hub in Golborne Road where Mike now works.
I am concentrating on repairing hub gears and can be contacted by anyone who has hub gears that need attention.
address

We will not be at our address from 20 August 2017
Contact number 07410699297