Security nuts for Brooks saddles
Wednesday 14 March 2012 Filed in: General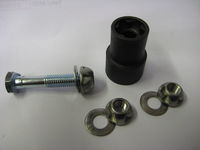 Full set
Because so many of our customers have had their Brooks saddles stolen I have decided to source some secure fitting nuts.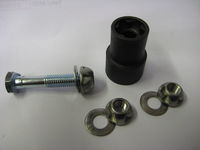 Full set
The system I have sourced is stainless steel nuts that require a specific tool to undo them.
There are not lots of variables as with the Pinhead or Pitlock systems but they are good domed nuts and do require a tool that is not readily available in any hardware shop.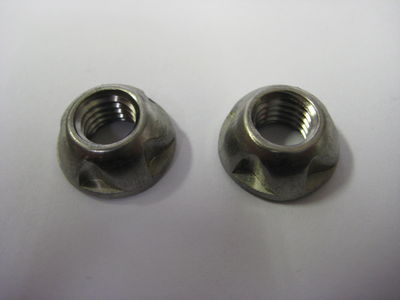 security nuts
current situation
This website is now a way for me to clear some of the stock. It is still working and I check every few days for any orders. If you have an urgent request or want to check availability please text or phone as I have to go to the storage to access stock. Ninon 07410699297
going to be in London
I went away to help family till the weekend after Easter but got stuck in the lockdown. I am intending to spend time in both places but it is a long way so a block of time in each place. We have got a routine sorted so I have been in London since the 1st of September and picked all the orders and sent them out. And mainly concentrating on hub gear repairs.
I am now on my way out of London and plan to be back in mid-November. I will be going back north on the 1st October and will be away for about six weeks and will then be back south for four weeks if there is not another complete lockdown.
I will put updates with dates on this website.
Thank you all for your patience.
Repairs / Service
Bicycle repairs can be done at Hub in Golborne Road where Mike now works.
I am concentrating on repairing hub gears and can be contacted by anyone who has hub gears that need attention.